A Complete
logistics supply chain solution provider
Covering the world by land, sea and air.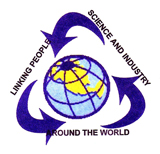 The Aero International Shipping Limited Team welcomes you to our world of International Logistics Services. It is hoped that the services offered will satisfy all your supply chain needs and more. Aero International's progress has been inexorably linked to the need to move cargo internationally with the minimum difficulty.
Incorporated in 1974, the company offered International Trade Consulting Service, Freight Forwarding, Export Packing, Transportation, Warehousing and Customs Brokerage. However in 1982, we incorporated as an integral part of our operations, complete Logistics Supply Chain Solution and Project Management. It is to this branch of human endeavor that the company devotes itself.
Our mission is to serve you well as specialists in International Transportation and its Allied Services. Aero International Shipping Limited is undisputedly an internationally respected name in the worldwide transportation sector, handling both small and large scale, transportation for customers whose requirements may be small and uncomplicated or for customers whose requirements are large and extremely complex.