In today's economic climate, it is necessary to cut costs and maximize on development and expansion of core business. Aero Direct Mail Service affords tremendous cost savings. Therefore, if you are a small, medium or large Local, International Organization, Mail Order or Distribution Business. If you are a Church, Social or Fan Club, we will take care of your mailing needs at the most moderate rates thus resulting in tremendous savings.
Welcome to Aero Direct Mail
Aero Direct Mail Service will receive all your mail, whether they are ordinary Letters, Postcards, Magazines or Periodicals. Affix the necessary postage Stamps and dispatch them to any destination around the world. This service is designed to satisfy your mailing needs in the most cost effective; yet efficient.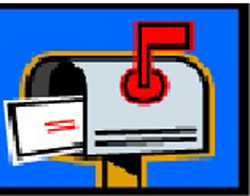 The Distribution Facility Location
Aero Direct Mail Service provides you with a number of options:
You may choose to ship your mail in bulk by Air or Sea to our facility in Kingston, Jamaica, where we will affect customs clearance, after performing the necessary customs formalities, we will transport the mail to our facility in Kingston for sorting, stamping and distribution.
Aero Direct Mail can receive your (mail) in Miami ship them to our sorting facility in Kingston, Jamaica from where they will be sorted, stamp and dispatched to worldwide destinations.
Note: We do accept and provide Direct Service for mail destined for distribution within the Island of Jamaica,The Caribbean, Europe, Asia, Africa, North & South America and Australia.